Créé le dimanche 2 février 2014 12:00
Que peut lire un(e) Apprenti(e) ?

La question est posée constamment. La réponse est toujours évasive.
Répondons-y une bonne fois pour toutes.
Hâlte là profane !!!
Let me be clear... Cet article s'adresse aux apprenti(e)s.
Si vous n'avez pas été reçu(e)s en franc-maçonnerie, certains livres ne vous serviront à rien. Car vous ne serez pas en mesure de comprendre réellement les enseignements moraux développés au fil des pages.
Pour vous évitez une erreur. Lorsque cela ne sera plus "tout public", vous verrez la bannière SPOILER ALERT.
Je ne suis pas votre père (quoi que j'en ai sûrement l'âge) mais vous voilà prévenu(e)s.
Permettez-moi de vous avertir tout de suite également d'une chose.
A l'heure d'Internet, il est FACILE de se procurer des livres sur tous les sites de vente en ligne.
Alors, si vous en avez les moyens. Si 0,50€ de plus ou de moins ne vont pas retirer le pain de la bouche de vos chèr(e)s enfants,
ACHETEZ VOS LIVRES MACONNIQUES CHEZ UN LIBRAIRE !
La plupart ont disparu, ou sont sur le point de mourir... En plus vous débutez en maçonnerie.. Demandez leur un conseil. Il en existe encore qui savent de quoi ils parlent.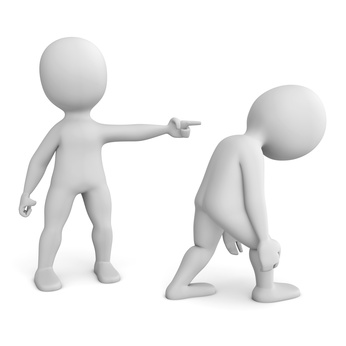 Je t'ai bien culpabilisé.. Maintenant continue de lire l'article librement.
Ainsi, vous venez d'être reçu(e) apprenti(e). Tout d'abord mon frère ou ma soeur, félicitations et bon courage !
Félicitations car vous vous engagez sur un chemin spirituel qui vous mènera au plus profond de vous-même.
Bon courage car ce que vous y trouverez ne vous plaira pas nécessairement. Pourtant il vous faudra l'assumer et tenter de vous améliorer pour devenir une personne plus attentive aux autres.
La franc-maçonnerie n'est pas le seul moyen au monde d'amélioration de l'homme par une voie initiatique. Mais c'est celle que vous avez choisi, et en ça, nous nous comprenons.
Vous êtes là, jeune et nouvellement née.. Et vous vous dites " maintenant que j'en suis, je vais enfin pouvoir lire et découvrir des choses ! "
Let me be clear.. La 1ère chose à faire c'est :
NE RIEN LIRE !!!!
Si vous avez été reçu(e) dans une loge respectable, il vous a certainement été remis des rituels.
La première chose à faire, c'est de les imprimer (désolé pour la planète), et de les lire !!
Ne lisez que vos rituels ! C'est votre langage commun pour vous comprendre avec vos frères et vos soeurs.
Notez ce que vous ne comprenez pas. Soulignez-le. Stabylotez-le.
Une fois que c'est fait. Parlez-en avec votre second surveillant. Et là ! Là vous avez le droit de commencer à chercher dans des livres.
Pas avant.
Pour débuter.
Pour débuter, j'ai toujours conseillé de lire certains livres "qui ne mangent pas de pain". Tout d'abord, le classique :
Le Moine et le Vénérable - Christian Jacq.
Avant que l'auteur ne parte dans des considérations personnelles qui n'engagent que lui, Christian Jacq a écrit ce très bon roman. Je vous le conseille, il ne mange pas de pain.
Ensuite, si vous ne l'avez pas lu lorsque vous étiez "profane", je vous conseille :
La franc-maçonnerie pour les nuls - Philippe Benhamou et Christopher Hodapp
Ne riez pas ! Ce livre est idéal pour faire lire.. à son entourage ! Ne serait-ce que pour faire taire toutes leurs craintes sur des bêtises du genre " est-ce que c'est une secte ? ".
Rapellons-le, beaucoup de gens qui considèrent la franc-maçonnerie comme une secte sont souvent des personnes qui nécessiteraient à la base un soutien psychologique...
Jean-Gonzagues ne comprenait pas pourquoi personne ne le croyait lorsqu'il disait que c'était les franc-maçons qui avaient cassé le vase de Soissons.
Ensuite, il y a la collection des Que-sais-je ?
Alors, même si la qualité est inégale, vous devrez y trouver votre compte pour au moins vous situer dans l'histoire de votre obédience.
Sur les obédiences
La Grande Loge Féminine de France
L'ordre maçonnique le Droit Humain
Sur les rites
Le Rite Écossais Ancien et Accepté
Les Rites maçonniques égyptiens
Les rites maçonniques anglo-saxons
Maintenant nous allons rentrer dans le vif du sujet...
Il y a des milliers de livres de symbolisme qui sont édités chaque année.
Le "hic" c'est que 90% ne sont que des idioties prémachées, du borgorygme maçonnique, bref rien qui mérite de dépenser l'argent qu'on n'a pas !
Le gros écueil dans les livres de symbolisme étant celui du rite que pratique son auteur.
En effet, un auteur né au Rite Ecossais Ancien et Accepté, ne verra pas le symbolisme de la même manière qu'un frère ou une soeur né(e) dans un rite pas écossais, pas ancien, et pas accepté.
Evitez-donc en tenue d'aller dire, alors que vous êtes au rite groussier " Isi et Osiris, qui sont les deux.. ". C'est un coup à avoir des gros yeux de vos Maîtres, et un bon sermon sur le copier-coller durant les agapes.
Par contre, pour commencer, le "moins pire" est sans conteste celui d'Irène Mainguy.
La franc-maçonnerie clarifiée pour ses initiés, L'apprenti
Méfiez-vous toujours par contre d'une chose : si l'explication ne vous parle pas, cherchez dans votre rituel. Si vous ne trouvez pas la référence, c'est que ce n'est pas le bon rite.
Ainsi, durant des dizaines et des dizaines et des dizaines (je peux continuer longtemps) d'années, il a été conseillé un ouvrage :
La Franc-Maçonnerie Rendue Intelligible À Ses Adeptes 1ère Partie : "L'apprenti" - Oswald Wirth.
JE NE VOUS LE CONSEILLE PAS !
La vision de l'auteur était celle d'une autre époque, d'une autre vision de la maçonnerie dirons-nous. Mieux vaut ne pas trop se mélanger l'esprit à séparer le grain de l'ivraie.
Après, libre à vous de trouver les livres qui vous plairont.
J'espère que cela vous aura servi, et si vous avez des questions, je n'hésiterai pas à y répondre. Posez les sur notre facebook !